DEVELOP AN ENTREPRENEURIAL MIND
This has to do with your attitude ,Consistency and focus. If you do not have these three characters ,you cannot built wealth.Because everything I am going to show you requires these attributes for you to succeed.
So many people quit just as they're ready to break through. Imagine mining deep into a mountainside, then walking away mere inches away from striking gold. DONT BE THAT PERSON.
Worse is the person who does this over and over again. If they had just kept digging instead of moving on to the "next great thing" every few months, they'd already have their gold–and they would have reached it so much sooner!
And, yes, sometimes it will seem that your efforts are not accomplishing anything, but always remember that even the mightiest oak tree will eventually be felled by the steady chops of even the smallest ax. Persistence always pays off. Developing an entrepreneurial mind is the first if not the most important of the 6 sure tips to building wealth before retirement.
SEARCH OUT YOUR POTENTIALS
There are lots of ways to grow wealth on line.But most of these sure ways to develop wealth before retirement needs some skills to be learnt or acquired.
I am a christian and I believe that the only way you can know your potential is to ask the God that created you and He will open your eyes to the seeds of talents inside of you that you can use to create wealth.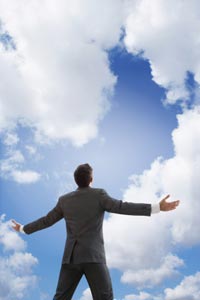 You may not realize it right now, but you have the potential to become very, very successful. Successful beyond your wildest dreams. So why aren't you? By and large, it's because our schools, governments, teachers, professors, and clergy don't teach you this!
On the contrary in fact, you've been programmed your whole life to accept mediocrity.You have been made to believe that conforming and compromising is the way you go through life. That real success is not achievable except for the "privileged." Of course, people that have become highly successful have learned that this is not true at all. They have broken out of these artificial constraints;and so should you!
READING AND LEARNING
Get ready to read and learn a lot of new things. It's ABSURD to think you can succeed in anything if you're not visiting the internet at least once a day and reading the latest information.It is also important to get updates on the area of your businesses EVERY DAY. At the very least, you should be checking what is the latest happenings in that area. In fact one of the streams of income I will introduce you to requires a lot of reading.This generation today is ever changing .New technologies are produced every day.Reading and learning ,sharpens your skills .It shows you different ways you can use technology to market your skills and grow wealth.
START MULTIPLE STREAMS OF INCOME
In todays world, you simple cannot make it with all the bills on just one source of income. That used to work in the days of our great grandfathers. That no longer applys to todays world.
For many entrepreneurs, having multiple streams of income is the key to financial freedom.But the greatest question on the lips of many is ,how can one get this streams of income ?what are lucrative areas that one can get into in order to generate this streams of income ?
These are very important questions that needs good productive answers especially considering that there are a lot of fake promises in the internet that promises so much but at the end brings little or nothing at all.
I know how difficult it is to be able to distinguish the real from the fake but not to worry that is why you are here and I am here to lead you step by step and show you areas that do work and how you can actually generate multiple streams of income:
DEVELOP A SAVING PATTERN
Before you think of retirement ,you must have been earning some money on a job .If you have not started doing so I advise you to start today with a saving plan.
My saving plan is 30% of my earnings every month.10% for charity and the church .and 20% kept aside for investment in my business and talent.You can decide to develop your own pattern but no matter the pattern you develop try to set aside the 10% of your earnings for charity. You may have some credit you are paying for now.That is not a problem.Do not let that affect your saving plan.Instead think of little jobs you can do to pay off the credit.
INFORM AND INVEST
Treat your online business. like a business Nothing comes from nothing.you need to plant to be able to harvest.If you are reading this and you are 25 years old or 45 ,it is never too early or too late to start investing.You are free to read my take here on when and how to invest.I will do a comprehensive write up on where I have invested and it has worked for me.
These are my six sure tips to grow wealth before retirement .If you have other tips to add, you are free to drop your comment.
Disclosure: Some of the links given in this blog post lead to affiliate links and if you do click to join the network,I will receive some commission.